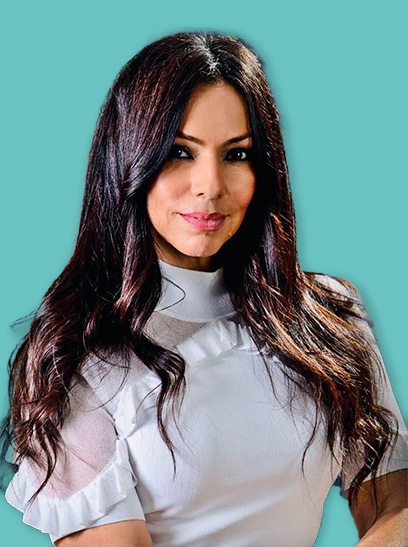 Georgianna Junco-Kelman
Founding Attorney
Georgianna Junco-Kelman is the founding and principal attorney at The Law Offices of Georgianna Junco-Kelman, founded in 2009 and located in Studio City, California. Ms. Kelman's practice focuses solely on the representation of children with disabilities regarding their special education needs and Regional Center services. A staunch advocate of full inclusion, Ms. Kelman is also a philanthropist heavily involved in playing a leading role in the disabilities' non-profit world. Ms. Kelman was born in Cienfuegos, Cuba and immigrated to the United States at the age of 9 years old via Madrid, Spain where she lived for one year. She received her Bachelor of Arts Degree in Political Science with an emphasis in Public Law, from the University of California at Los Angeles, graduating with Departmental Honors. She earned her Juris Doctorate Degree at the Whittier College of Law in Los Angeles, California and has been practicing law for over 20 years.
Specializing in the area of Special Education law was not initially on Ms. Kelman's radar. Her early years as an attorney were spent practicing in the area of criminal defense, with a concentration on Under the Influence matters and DMV Administrative Per Se Hearings, Departmental Reviews and Writs of Mandate. During her tenure as a criminal defense attorney, Ms. Kelman conducted approximately 3000 Administrative Per Se hearings and obtained an unmatched number of "Set Asides," earning herself an unsurpassed reputation as one of California's leading DUI/DMV attorneys. Ms. Kelman's extensive background and experience with administrative hearings and administrative agencies would later prove invaluable in the representation of children through the state of California special education Due Process mechanism.
Ms. Kelman's personal journey with her first child, Brandon, born in 2002 with a globally impacting brain deformity ultimately brought her to the special education field. Inspired by her own experiences with her little boy, and after meeting countless families desperately in need of support navigating the very daunting and tumultuous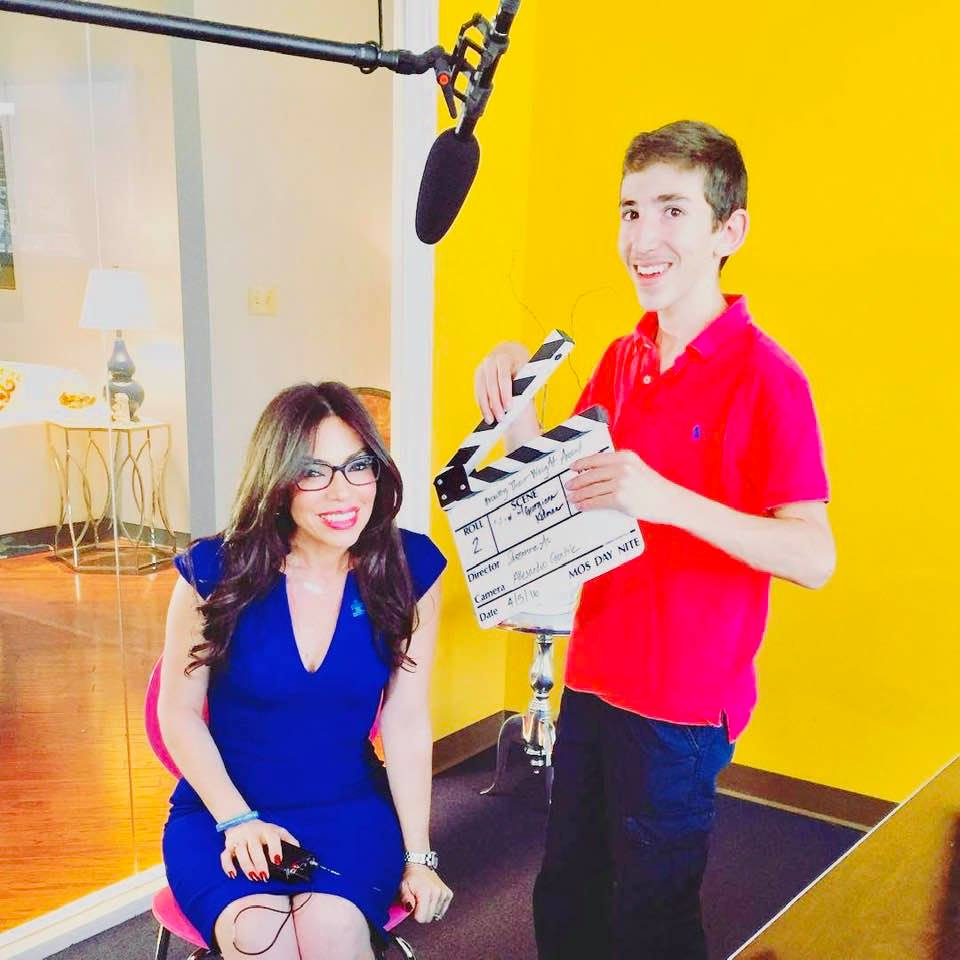 waters of the special education system, Ms. Kelman immersed herself in special education law ultimately founding the Law Offices of Georgianna Junco-Kelman in 2009, which is exclusively dedicated to the representation of children with disabilities.
Ms. Kelman approaches every client with the same gold standard she applied to her own son throughout his special education journey committed to the litmus test: if it would not pass muster for my own child, it is not appropriate for my clients' children. She is not only able to insert her legal expertise to her cases, but also her own personal experience in the 19 year road she has traveled with her son. She has walked the walk, talked the talk and successfully paved the road of full inclusion for many children following in her son's footsteps. Ms. Kelman proudly trailblazed the road of inclusion and made it one of her most important missions in life to continue to do it for all students whose needs require an inclusive setting.
Ms. Kelman's personal road with her son also led her to uncover a passion for philanthropic endeavors in the disabilities' community, resulting in the raising of millions of dollars in her over a decade of service to various nonprofit organizations. Ms. Kelman was named to the Autism Speaks Southern California Board of Directors in 2010, where she currently serves as the Chair of the Hispanic Outreach Committee in partnership with the Hispanic Network, Univision. Ms. Kelman co-founded the Autism Speaks Southern California's premier gala annual fundraiser in 2013 raising upwards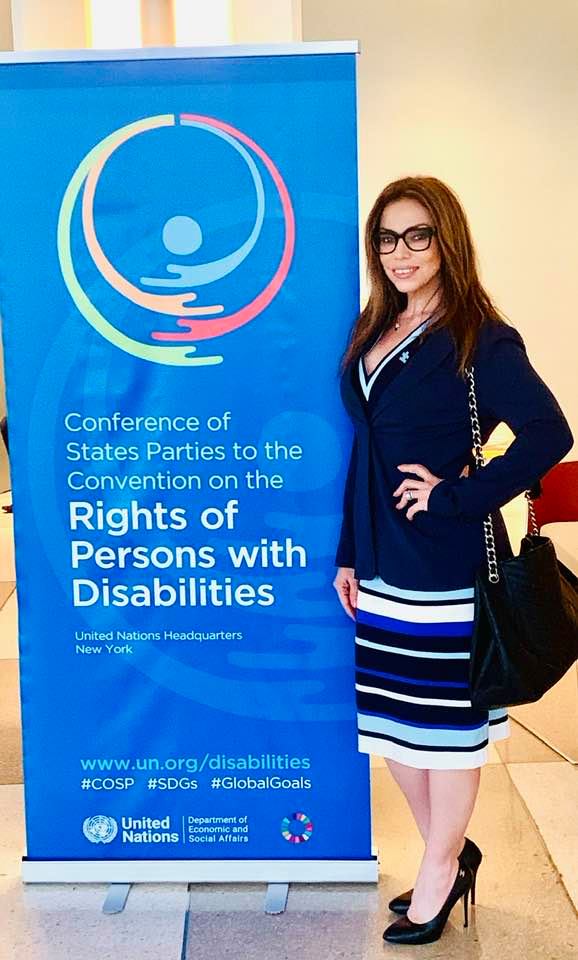 of $750,000.00 and serving as its Event Chair until 2018. Her personal efforts and leadership have helped the organization generate over $4 million dollars to date. In 2019, she was recognized and honored with an award by the organization for her "years of outstanding leadership and dedication as the Annual Gala Chair." More information about the organization here – https://www.autismspeaks.org
Ms. Kelman also serves on the Board of Directors of https://inclusionmatters.org/ ("IMSI"), an international non-profit organization founded over 2 decades ago, based in Los Angeles dedicated to fostering social inclusion for children with disabilities through the building and expansion of inclusive and accessible playgrounds and education programs all over the world. The IMSI mission spans the globe with 72 playgrounds opened in the U.S., Canada, Mexico, Ecuador, Russia, and Israel, with many more constantly in development worldwide. The education and outreach programs teach compassion and acceptance through social inclusion to children of all abilities, a mission central to Ms. Kelman's desire for and dedication to charity work benefitting children of all abilities. Ms. Kelman was appointed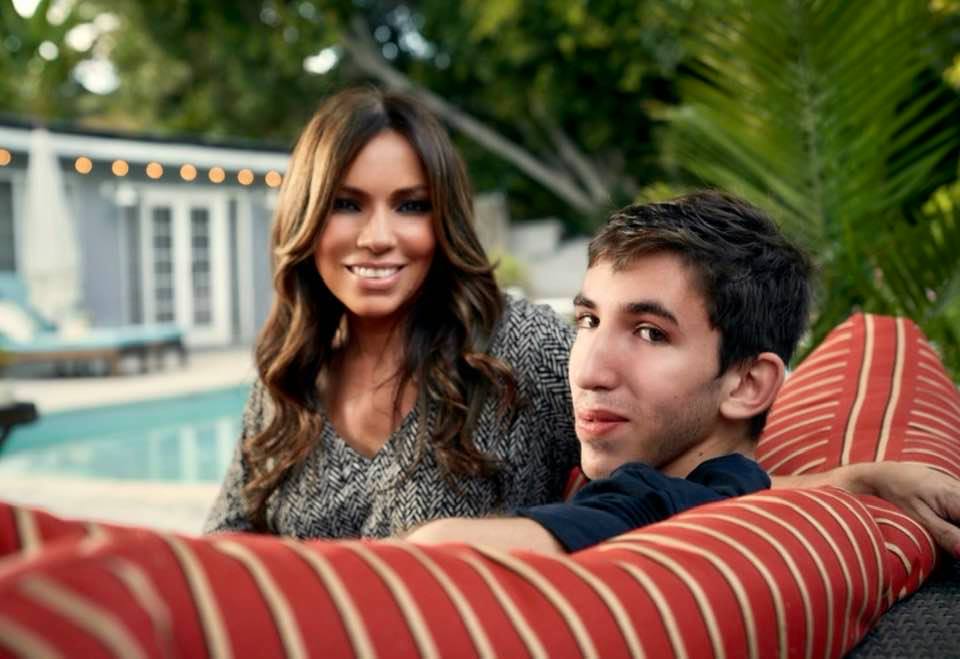 to the position of event chair for IMSI's signature annual gala in 2016 and continues in said post to date, having personally helped generate over $1.5 million to date. Ms. Kelman was conferred the Formidable Advocate award by the organization in 2017 for her volunteerism endeavors, and tireless efforts in championing full inclusion for children with disabilities in her field in her fierce fight for special needs children's access to an equal and meaningful education.
In February 2021, Ms. Kelman was selected by The United Chambers of Commerce of the San Fernando Valley as one of the top 5 women of inspiration and was conferred their Inspirational Women of the San Fernando Valley award. The annual event recognizes women who have been trailblazing a path to making the San Fernando Valley a better community and was presented the award by past honoree and former Los Angeles City Council Member and City Controller, Wendy Greuel.
A highly sought-after spokesperson, Ms. Kelman often appears as an ongoing guest expert panelist and legal analyst offering her insights and opinions in her areas of expertise on such media outlets as CNN, CNN LATINO, FNC, TELEMUNDO, UNIVISION, HLN, ABC, NBC, KTLA, KCAL, FOX, KABC, KFI-640, PBS among other national media outlets and podcasts. Ms. Kelman has lectured and participated as a featured speaker in numerous educational seminars, webinars and workshops, including events,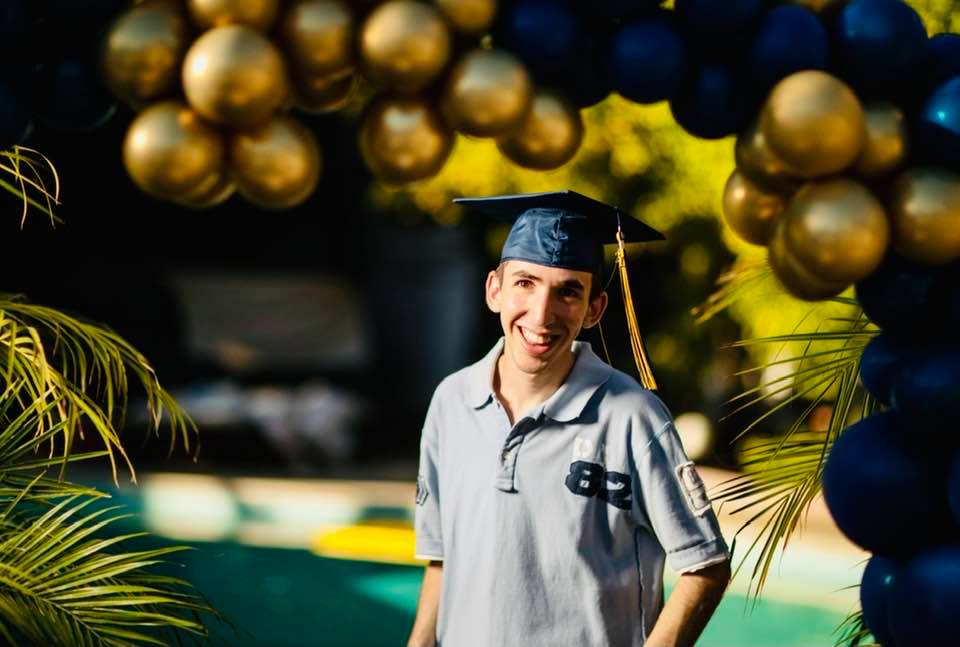 townhalls and lectures sponsored by Autism Speaks, IMSI, The Special Needs Network, Speak UP, UCLA Early Intervention, The Junior Arthritis Foundation, and many others on the topic of Students' rights under the IDEA, Section 504 of the Rehabilitation Act of 1973 and the Lanterman Act.
Ms. Kelman is an attorney member of COPAA - The Council of Parent Attorneys and Advocates and CAPCA - The California Association for Parent-Child Advocacy. Ms. Kelman is the former President of the Cuban-American Bar Association, is a member of the California State Bar, the American Bar Association, the United States Supreme Court, and the Ninth Circuit Court of Appeals.
Ms. Kelman's multifaceted personal and professional background and vast legal experience serves her daily in meeting the very special needs of children throughout all of California. Ms. Kelman is married to criminal defense attorney Jonathan I. Kelman, Of Counsel to the Law Office of Georgianna Junco-Kelman and founding/principal attorney at the Law Offices of Jonathan I. Kelman. They live in Studio City, California with their 3 boys, Brandon, Jack and Cristian.

Georgianna Interviewed
on FOX NEWS channel
Georgianna is a trusted media advisor who has been called upon by numerous Networks and news outlets over the years to offer her insight and opinions on topics related to her areas of expertise. Watch her interview with Fox News discussing the detrimental impact and neglect of students with disabilities by school districts during the pandemic. It is Georgianna's intent to speak up on behalf of students with disabilities whenever and wherever possible.
Different. Not Less.
Please reach out to our office so that Georgianna can assist you in the pursuit of securing a meaningful education for your child. We offer a 30-minute complimentary consultation for the analysis of your case.