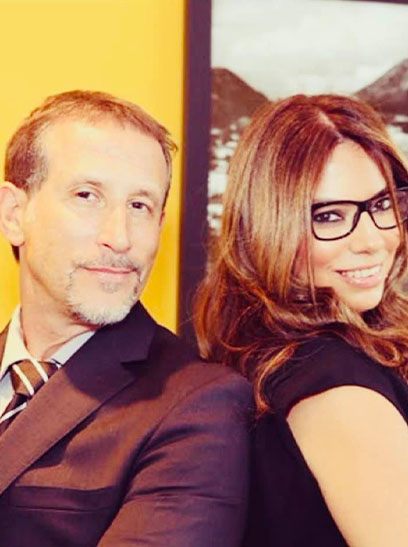 Jonathan I. Kelman
Managing Attorney
Jonathan is not only Georgianna's business partner, but he is also her life partner, happily married over two decades now, with three sons, Brandon, Jack and Cristian. Together they have tirelessly advocated for their special needs son, Brandon and successfully navigated what started as very turbulent special education waters - ultimately inspiring him and Georgianna to advocate for children with disabilities as passionately as they did for their son. Jonathan has practiced exclusively in the area of criminal defense for over 20 years, but his area of expertise often intersects with children with disabilities who are not properly identified by their schools, whose needs are not met and tragically turn to a life of crime landing them in the juvenile criminal justice system. Jonathan also handles all truancy matters, which often arise when children with disabilities are not able to attend school for reasons beyond their control but nonetheless for which they and their Parents are unjustly penalized. In addition, Jonathan handles manifestation/expulsion hearings when students with disabilities are accused of criminal or other wrongful behavior at school. If your child with disabilities finds him/herself in criminal trouble Jonathan is your best guide. He will represent your child with the same zealous advocacy with which he fought for Brandon's educational rights, alongside Georgianna. Together they are the attorney dream team for children with disabilities in Los Angeles.
Jonathan received his Bachelor of Business Administration from the University of Michigan, graduating Magna Cum Laude in 1992. He earned his Juris Doctor Degree from Southwestern University School of Law in 1995, finishing in the top 10% of his class. He has established a reputation for being one of the top criminal defense attorneys in Southern California and prides himself on aggressive representation with a personal touch. Armed with the knowledge and experience to build a winning defense for juveniles and adults, Jonathan is accustomed to taking on the criminal justice system and achieving the best results for his clients in Federal, State and Juvenile Court.
Jonathan's legal expertise has been sought by numerous media outlets and he has appeared as a legal analyst on MSNBC, FOX News, CNN, CBS News, KCAL News, Celebrity Justice, TMZ, and Entertainment Tonight. Additionally, he has been widely covered in the Los Angeles Times and Daily News.
Jonathan is admitted to practice law in both California and New York as well as the Central, Eastern and Southern Districts of California. He is a member of the Los Angeles, Beverly Hills, San Fernando Valley, and American Bar Associations, California Public Defender's Association, California DUI Lawyers Association, and the National Association of Criminal Defense Lawyers. He has successfully helped his clients over the years apply his motto, which is IMPROVISE, ADAPT, OVERCOME. For more information on his criminal defense practice please visit: www.thecriminaldefender.com.
Different. Not Less.
Please reach out to our office so that Georgianna can assist you in the pursuit of securing a meaningful education for your child. We offer a 30-minute complimentary consultation for the analysis of your case.