 Ms. Kelman is heavily involved in the non-profit world in leadership positions. Ms. Kelman's personal road also led her to uncover a passion for philanthropic endeavors in the disabilities' community, resulting in the raising of millions of dollars since 2010 when she was named to the Autism Speaks Southern California Board of Directors. In 2011, Ms. Kelman co-founded Autism Speaks Southern California's premier gala annual fundraiser, serving as its Event Chair until 2018. Her personal efforts and leadership have helped the organization generate over $4 million dollars to date through its numerous yearly fundraising events. Ms. Kelman currently serves as Chair of the chapter's Spanish Language Outreach Committee in partnership with leading Spanish network, Univision. More information about the organization here –
https://www.autismspeaks.org
Ms. Kelman has also served on the Board of Directors of Inclusion Matters by Shane's Inspiration ("IMSI") since 2015, an international non-profit organization based in Los Angeles dedicated to fostering social inclusion for children with disabilities through the building and expansion of inclusive playgrounds and education programs all over the world. The IMSI mission spans the globe with 73 playgrounds opened in the U.S., Canada, Mexico, Ecuador, Russia, and Israel with many more in development worldwide. The education and outreach programs teach compassion and acceptance through social inclusion to children of all abilities, a mission central to Ms. Kelman's desire for and dedication to charity work. Ms. Kelman was appointed to the position of event chair of IMSI's signature gala in 2016 continuing to chair the annual event to date. Ms. Kelman was conferred the Formidable Advocate award by the organization in 2017 for her tireless championing of full inclusion and fight for the access of children with disabilities to equal educational rights. More information on the organization here.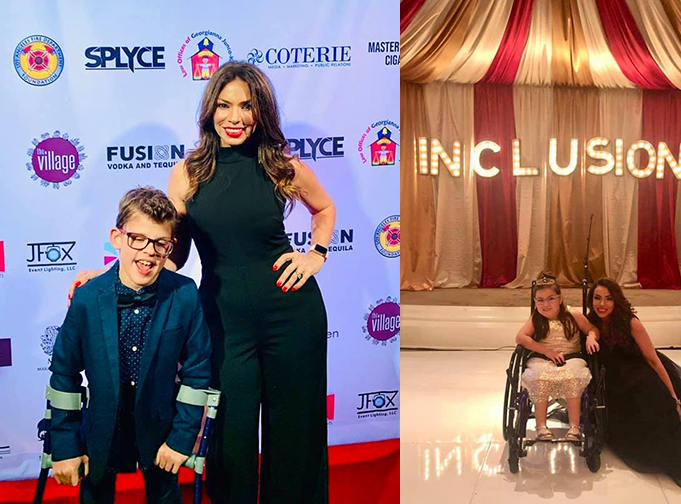 Different. Not Less.
Please reach out to our office so that Georgianna can assist you in the pursuit of securing a meaningful education for your child. We offer a 30-minute complimentary consultation for the analysis of your case.